Prairie Doctor Brand
Regular price
Sale price
$15.00 USD
Unit price
per
Sale
Sold out
Description

Stinging nettle, with its rich history in herbal practices, holds a place of esteem. Celebrated for its potential benefits, this blend is valued for its ability to support various facets of health, making it a versatile addition to your daily routine.

Our Stinging Nettle Blend Tincture is meticulously crafted through the maceration of both root and leaf, extracting the full spectrum of this herb's potential. What sets our blend apart is its origin – sourced from reputable suppliers, our stinging nettle is thoughtfully selected and expertly blended. From the invigorating root to the vibrant leaf, each component plays a role in this blend.
Benefits

May help with the following:

- Allergy relief
- Nutrient rich
- Joint health
- Healthy skin
- Urinary health
- Hormone regulation

How to Enjoy

Take the recommended serving by placing it under the tongue and swallow for best results or add it to your preferred beverage.

Recommended Dose: Dose: 3-5ml 3x per day (for occasional use only)

Warning: Hot Beverages may affect efficacy of the product
Ingredients & Info

Latin Name: Urtica dioica

Part Used: Stinging Nettle Root and Leaf

NPN: 80001969

Extraction: 1:4 (250mg/ml)

Alcohol: 50%

Grown: Organic

Origin: USA

Dose: 3-5ml 3x per day (for occasional use only)

Ingredients: Organic Stinging Nettle Root (75%) and Leaf (25%), Non-GMO Cane Alcohol, Distilled Water.

Risk Info:

Consult a health care practitioner/health care provider/health care professional/doctor/physician if symptoms persist or worsen when using our organic Stinging Nettle blend tincture.
Do not use this product if you are pregnant or breastfeeding.
Share
View full details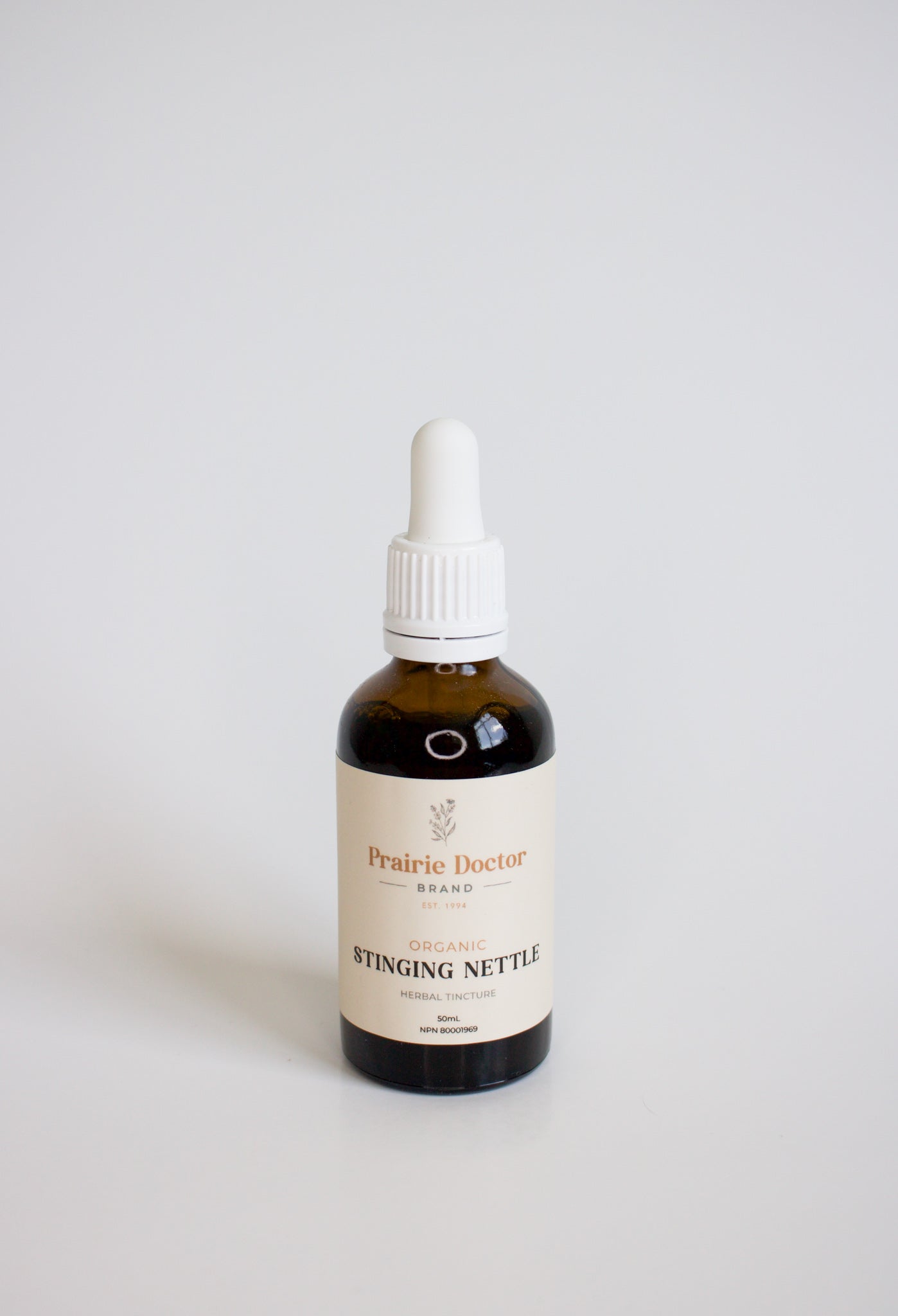 great volume value
meticulous quality control ensures potency