Prairie Doctor Brand
Regular price
Sale price
$15.00 USD
Unit price
per
Sale
Sold out
Description

Introducing our Rhodiola Tincture, a gentle homage to the invigorating history of this revered botanical. Native to the mountainous regions of Europe and Asia, rhodiola has etched its presence in herbal practices. Celebrated for its adaptogenic properties, rhodiola is prized for its ability to support resilience and combat fatigue, making it a rejuvenating addition to daily or nightly routines.

Our Rhodiola Tincture is meticulously macerated with high quality organic Rhodiola root, extracting the valuable benefits of this remarkable herb. What sets our rhodiola tincture apart is its origin – 100% organically grown and sustainably sourced from a dedicated farm in Oregon.
Benefits

May help with the following:

- Stress adaptation and support
- Energy and endurance
- Cognitive function
- Mood regulation
- Anti-inflammatory
- Adaptogenic properties
How to Enjoy

Take the recommended serving by placing it under the tongue and swallow for best results or add it to your preferred beverage.

Recommended Dose: 4.8-7.2ml 1x per day

Warning: Hot Beverages may affect efficacy of the product

Ingredients & Info

Latin Name: Rhodiola rosea

NPN: 80053252

Extraction: 1:4 (250mg/ml)

Part Used: Rhodiola Root

Alcohol: 50%

Grown: Organic

Origin: Alberta

Ingredients: Canadian Grown Organic Rhodiola, Non-GMO Cane Alcohol, Distilled Water.

Risk Info:

Consult a health care practitioner if symptoms persist or worsen when using our organic Rhodiola herbal tincture.
Consult a health care practitioner prior to use if you are pregnant or breastfeeding.
Consult a health care practitioner prior to use if you are taking antidepressant medication, hormone replacement therapy (HRT) or birth control pills.
Do not use this product if you have bipolar disorder or bipolar spectrum disorder.
Stop use if you experience irritability or insomnia.
Share
View full details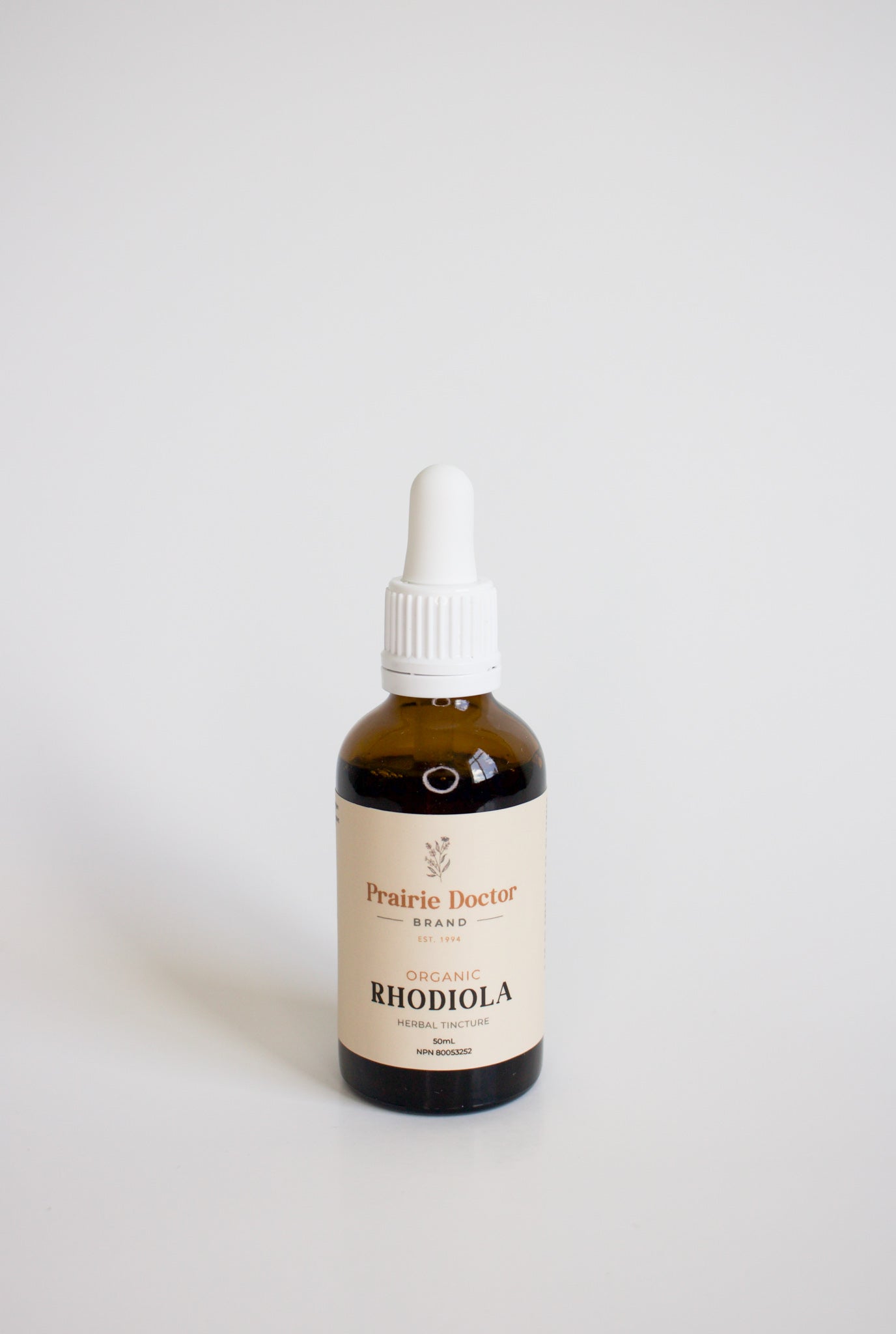 Excellent service, product and packaging.