Prairie Doctor Brand
Regular price
Sale price
$15.00 USD
Unit price
per
Sale
Sold out
Description

This herbal treasure, sourced with utmost care, holds a special place in our hearts and practices. Our Milk Thistle Tincture is a result of a meticulous extraction process, beginning with the full seeds. Recognizing their sensitivity to light and air once ground, we handle each seed with precision. When the time comes, we grind them with our small stone-wheeled seed grinder, a traditional marvel from Germany. Though the process is both noisy and slow, it's a process we wholeheartedly embrace – a testament to our dedication to quality.

Celebrated for its potential benefits, milk thistle has a long history of use for supporting liver health and overall well-being, making it a cherished addition to daily rituals.
Benefits

May help with the following:

- Liver health and support
- Detoxification
- Cholesterol balance
- Blood sugar regulation
- Digestion
- Hangover relief
How to Enjoy

Take the recommended serving by placing it under the tongue and swallow for best results or add it to your preferred beverage.

Recommended Dose: 3ml 3x per day

Warning: Hot Beverages may affect efficacy of the product
Ingredients & Info

Latin Name: Silybum marianum

NPN: 80011302

Extraction: 1:2 (500mg/ml)

Alcohol: 50%

Grown: Organic

Origin: Bulgaria

Part Used: Seed

Ingredients: Organic Milk Thistle Seed, Non-GMO Cane Alcohol, Distilled Water.

Risk Info: Consult a health care practitioner when using our organic Milk Thistle herbal tincture if symptoms persist or worsen. Consult a health care practitioner prior to use if you are pregnant.

Stop use if hypersensitivity/allergy occurs.


Share
View full details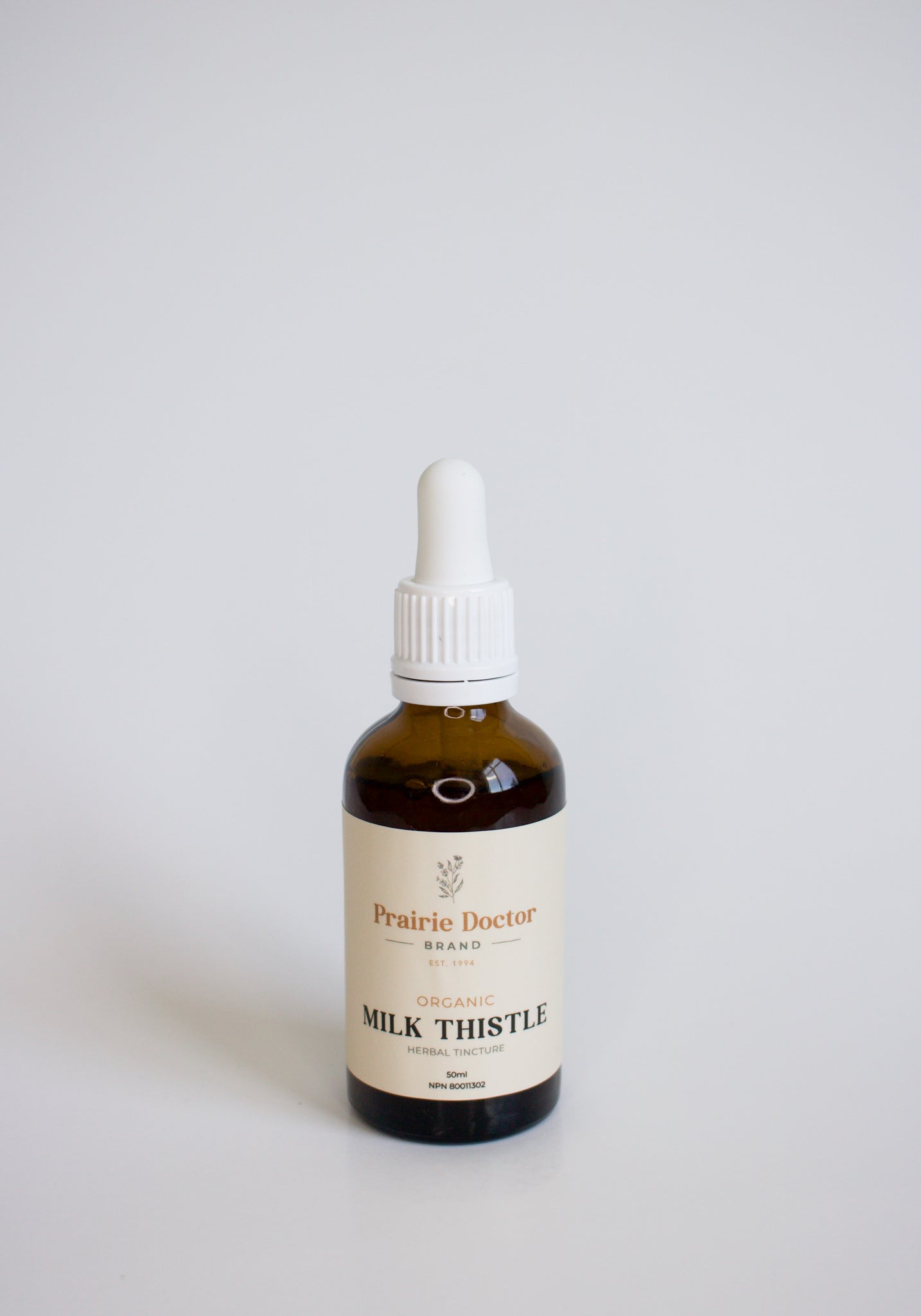 Does it need to refrigerated after opening ?
Does it need to refrigerated after opening ? Thanks!
Hi Peter!
No refrigeration needed - we recommend storing out of direct light and at room temperature in order to keep the herbs as potent as possible!